Interview RMoD #6: Clara Allende
Interview with Clara Allende
July 18, 2014
This is the sixth post of my series of interviews, in which I interview my colleagues of the RMoD team.
Clara joined RMoD recently for an internship in the team. I first met her in Argentina for the Smalltalks conference last year, where we had a couple (well, a bit more than that) beers together with other argentinians, talked about Smalltalk among other things. She's now a good friend of mine and I'm really happy to make this interview with her, probably my last interview of the RMoD team members, as I'm leaving the team today.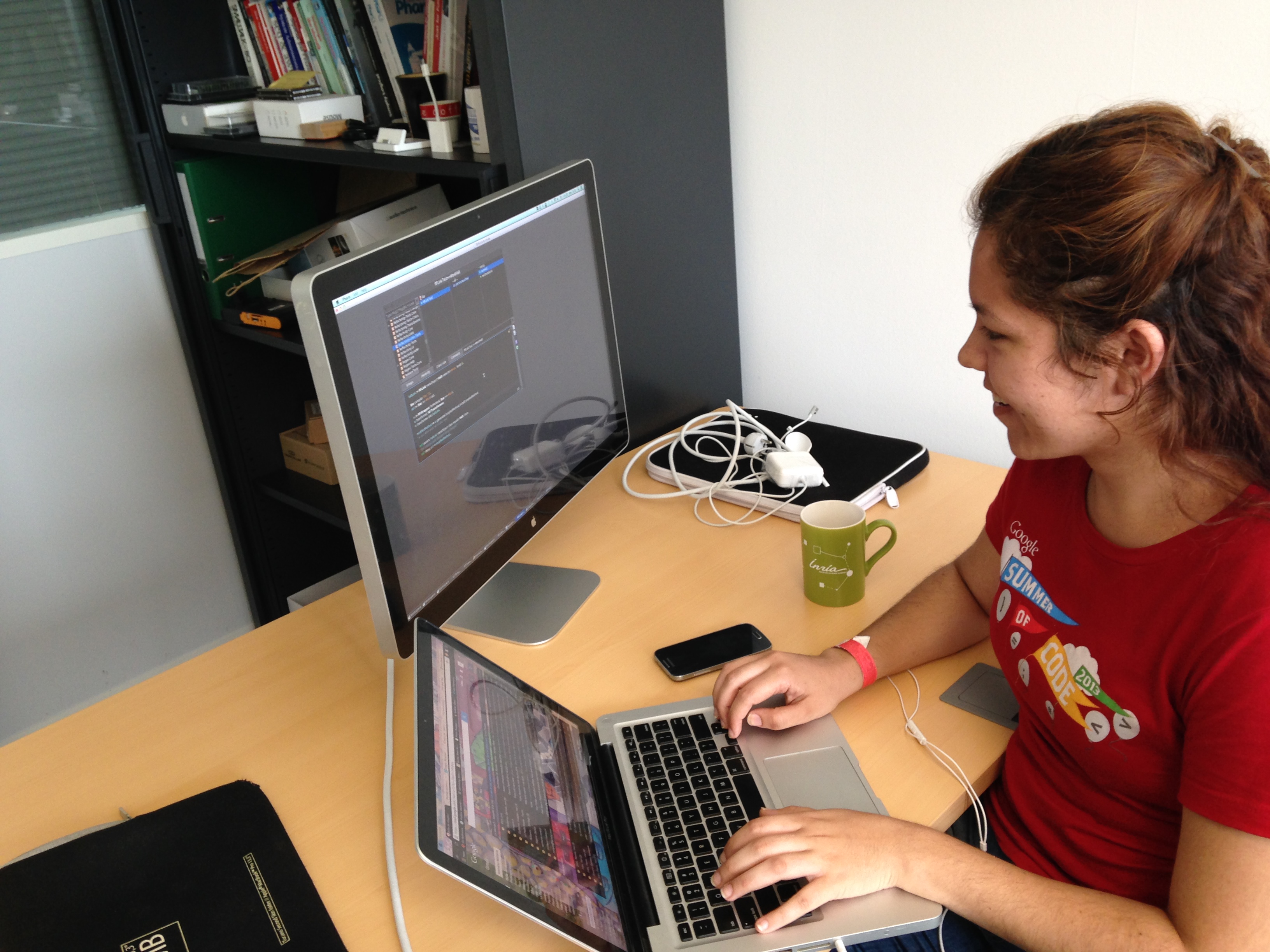 Figure 1: Clara at work
Hi Clara, thanks for taking this interview. Can you start by telling me a bit about yourself?
I am 23 (my birthday is in August :P), I come from Buenos Aires. I'm a Systems Engineering student (whatever is it that it means…), in two years I'll get my degree, I hope.
I have two siblings, both younger than me. My mother is a teacher, so everybody kind of thought that I would be a teacher as well which actually I did, at university…. I also sing and play the guitar, and dance (rock, lindy hop, salsa, bellydance… very diverse background). I love reading, especially science fiction, detective stuff (I don't know how you say "novela policial" in english, but I love Sherlock Holmes stories and the like).
I joined RMoD after participating in GSoC 2013… Guille told me about the chance of doing an internship here and Stef invited me during last year's Smalltalks at Rosario. And then I had to postpone it until I finished sitting for exams, but finally I came here for a six month internship. And I'm glad, because working here is really cool and I am always learning new stuff :)
And I don't know what else… I am a big Star Wars fan as well :)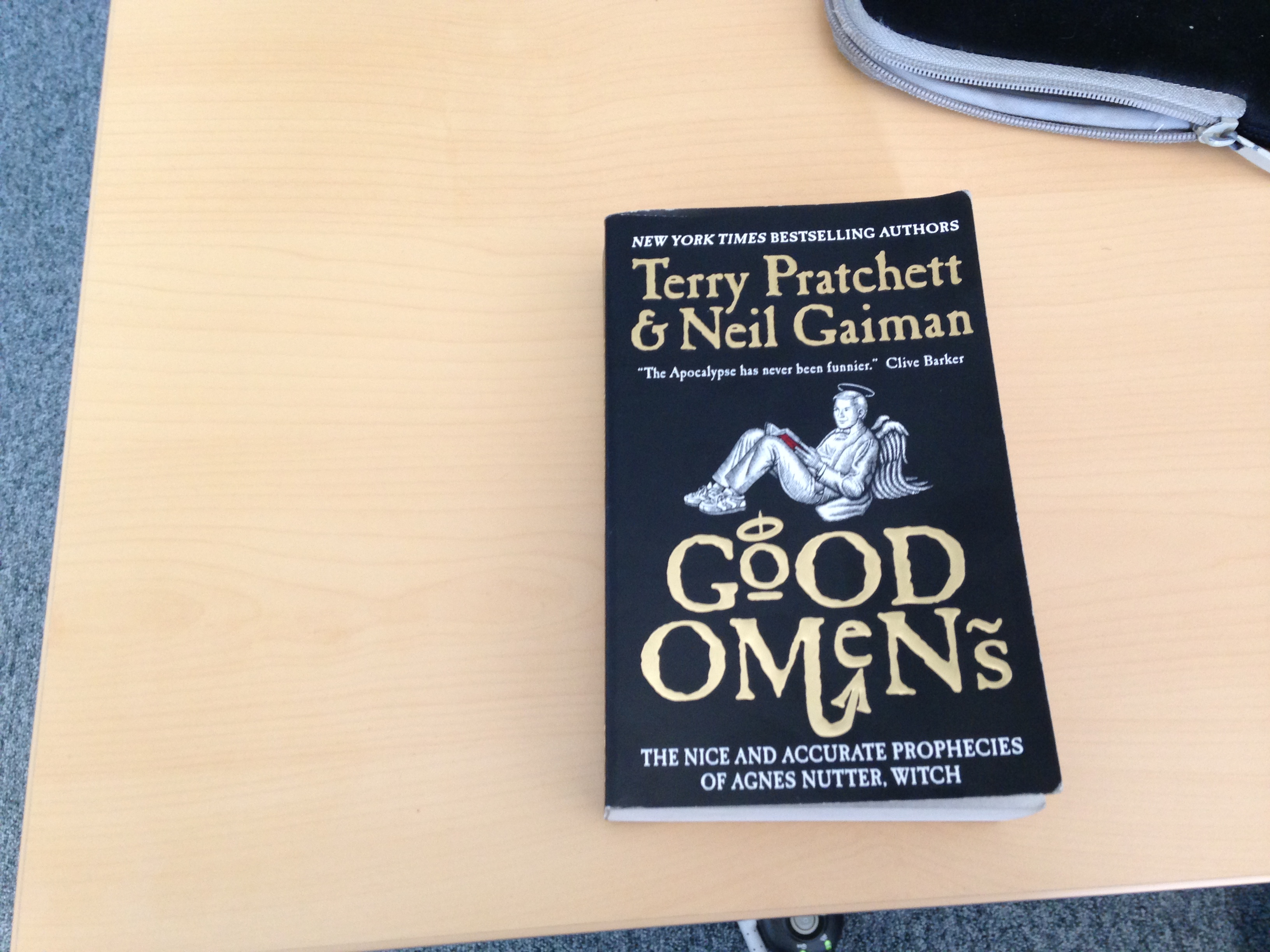 Figure 2: Clara's current book
How does a typical day at RMoD looks like?
hmm… well, I still can't get to wake up very early in the mornings, so I come here around 10, 10.30… The office is very quiet in general, which comes as a change for me because at the office back in Argentina it's always so crowded and noisy. I think I got used very to that, so I tend to work with music on, or after lunch I like drinking mate with the other argentinians of the team (and whoever wants to join us) in the hall, often listening to music as well. We are noisy, sorry about that. Et nous sommes fous aussi :)
I like the bit when I put Pink Floyd and everybody comes to listen :) Overall everybody is really nice to me and it's a cool place to work in, with a lot of freedom to do what you like, and full of very smart people with cool ideas. And not just that, people here are very willing to share experiences and discussions, and to me this is super important, to get to now some other points of view because I'm young and I want to learn :D
/Guille had a question for the next interview, and I find it quite appropriate: "Do you prepare mate?" /
JAJAJAJA, bien sûr! Without sugar, with sugar, tereré (which is made with juice or cold water). J'aime bien boire, faire et partager le mate :)
Figure 3: Clara and some other argentinians of the team
If you were giving an interview, what question would you ask another member of the team?
ja! Totally OT: If you had a superpower, which one would be?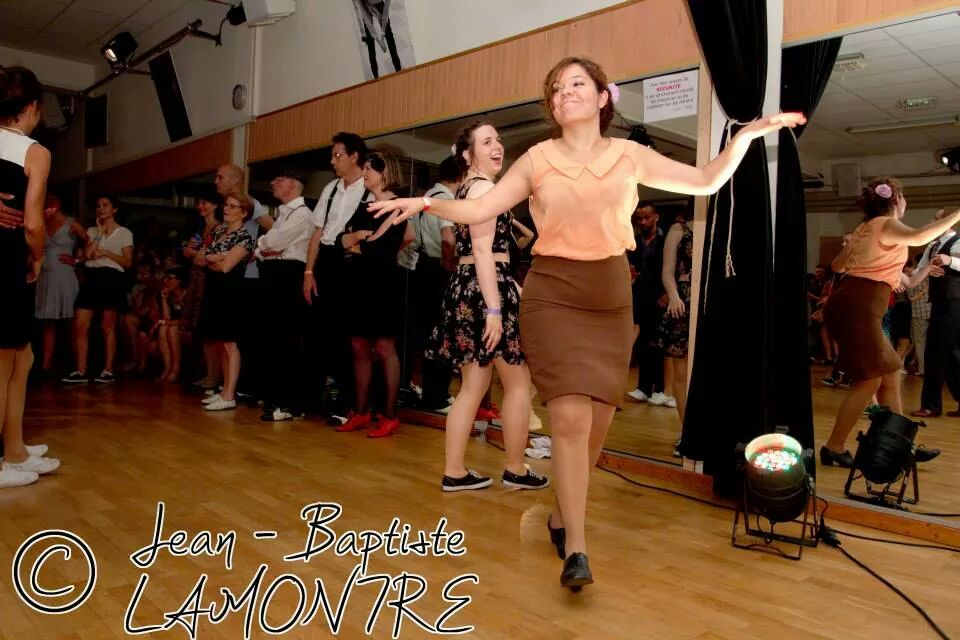 Figure 4: Clara dancing
Thank you Clara!
If you liked this interview, you might also want to check out the Interview with Stéphane Ducasse.
comments powered by

Disqus